One of our missions is to share our research and love of science in order to make our results more accessible to the public, encourage a future generation of scientists, increase diversity in STEM fields, and broaden the impact of our research. We are thus actively engaged in a number of outreach activities with communities at home and abroad. Here are a few active examples:



Science Factory Meet a Scientist Day


The Eugene Science Factory is our local children's science museum. We regularly participate in their "Meet a Scientist Day," which allows children to interact with real scientists and learn how exciting research can be. We developed a comic that teaches children about DNA, and we make DNA bracelets with younger kids in our community.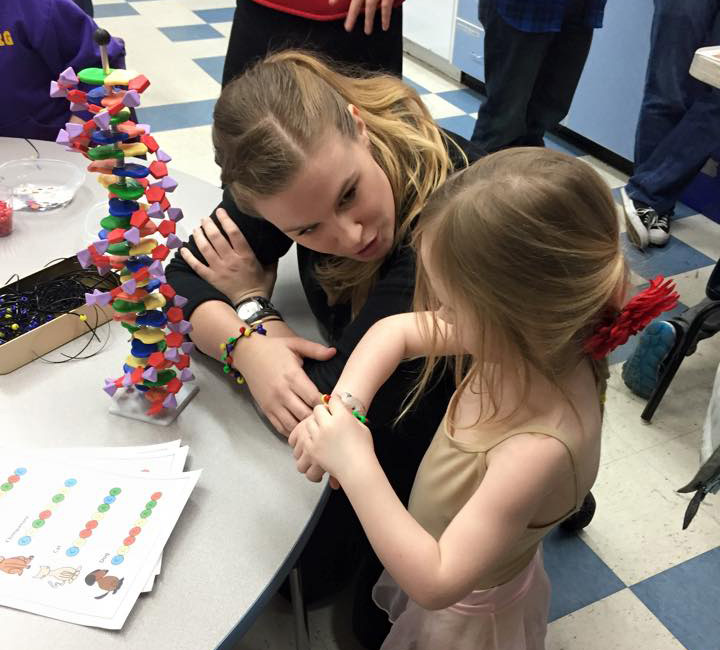 Science Program to Inspire Creativity and Excellence (SPICE)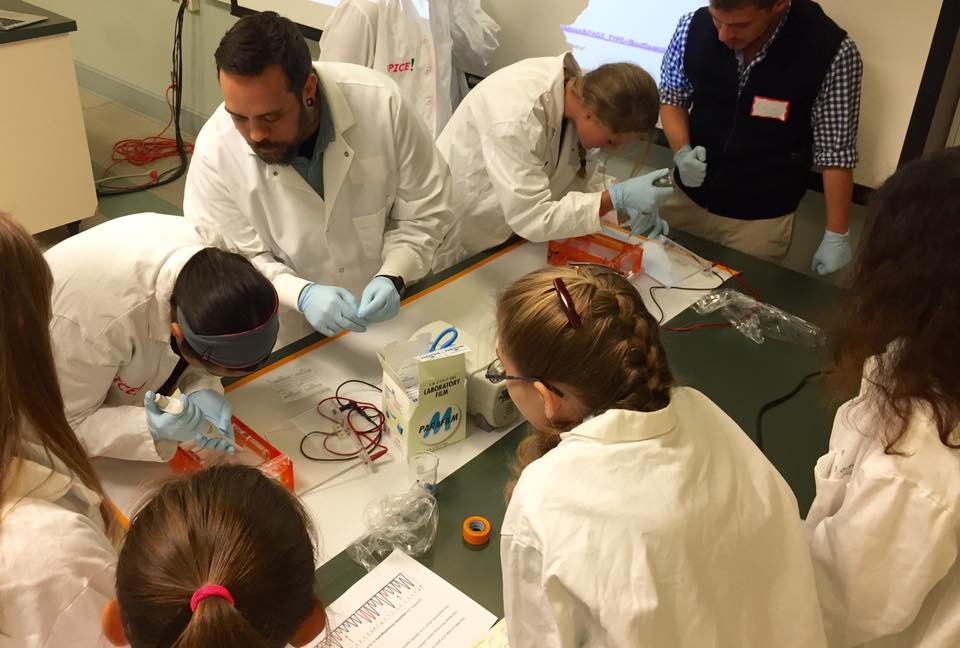 SPICE
is a program at the University of Oregon that helps foster a learning environment where young women can thrive in STEM fields. As a part of SPICE summer camps, we lead a "Forensics in the Forest" activity, where participants learn methods that we employ in our research, including those from bioarchaeology, osteology, forensic anthropology, conservation biology, and genetics. When a skull is found on campus, our campers must identify the remains and solve this wildlife murder mystery.


Conservation Education and Awareness


We have teamed up with the
Gabon-Oregon Center
to develop conservation education modules for Oregon high schools. The modules are based on our own conservation research, and we are currently working with these high schools to help integrate the modules into lesson plans. We will also conduct onsite school visits to aid in connecting our research to real world concerns.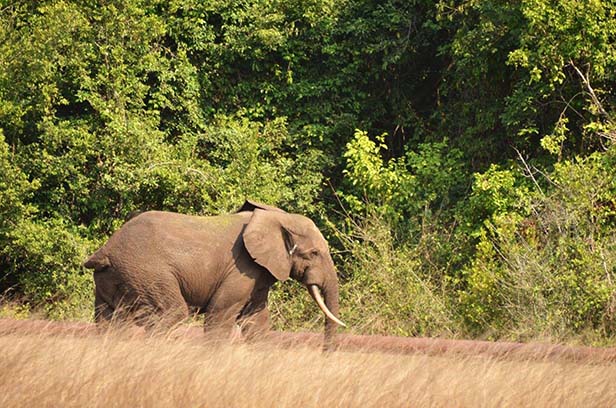 Red Colobus Monkey Conservation Action Plan

Red colobus monkeys are distributed across Africa and are among the most threatened primates in the world. We are working with the IUCN, Global Wildlife Conservation, and a network of collaborators across Africa to develop a continent wide conservation action plan for these animals. This will require coordinated local initiatives that build community support, address local economic needs, and ensure effective protected area management. Our goal is to secure red colobus populations and prevent the extinction of these endangered animals.